Selecting Well Plate Colors
The application to be performed in the plate generally determines the well plate color. A basic rule to follow regarding the proper color section of microplates is listed below: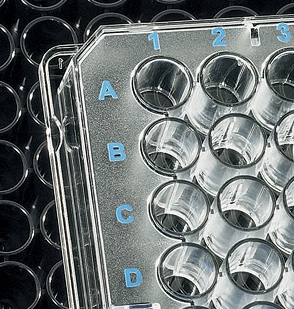 Colorimetry or colorimetric assays are designed to detect or quantitate the amount of a particular reagent in an assay by measuring the amount of light absorbed by the reagent or chromogenic reaction product of a characteristic wavelength.
Transparent plates are especially suited for precise optical measurements because of their excellent optical characteristics. For this reason, they are used for colorimetric assays, but also find use in the fields of cell culture and storage. Transparent microplates are available in standard 96-well, 384-well, and 1536-well.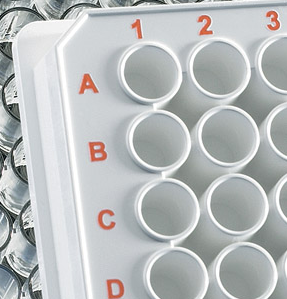 Luminescence
White pigmented plates are optimized for luminescence measurements. Because of the white coloration, the plates show a maximum reflection of the luminescence signals and minimize well-to-well crosstalk. White plates are available in standard 96-well, 384-well, and 1536-well format or with transparent bottom in 96-well or 384-well.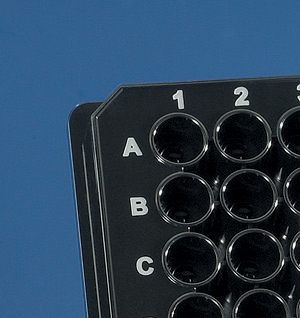 Fluorescence
Black pigmented plates are optimized for fluorescence measurements. The plates show a minimal auto-fluorescence because of the black pigmentation, especially in the lower wavelengths, as well as minimized crosstalk between the wells. Black plates are available as standard or with transparent bottom.